Looking for an active tour that no one else offers? Live a day in the life of an adventurous local as we take you to our favorite places on the island! You can choose to snorkel our favorite reefs, hike hidden trails, and explore Sugar Plantation Ruins. We go off-roading to secluded beaches and cruise through the breathtaking scenic destinations here in the U.S. Virgin Islands full of tropical fauna and wildlife encounters. Let us know the time and place you'd like to be picked up, and we'll take care of the rest!
ALL FULL DAY TRIPS ARE PRIVATE AND COMPLETELY CUSTOM
Duration of our trip is "full day" based on your groups wants and pace. Typically about 5-7 hours.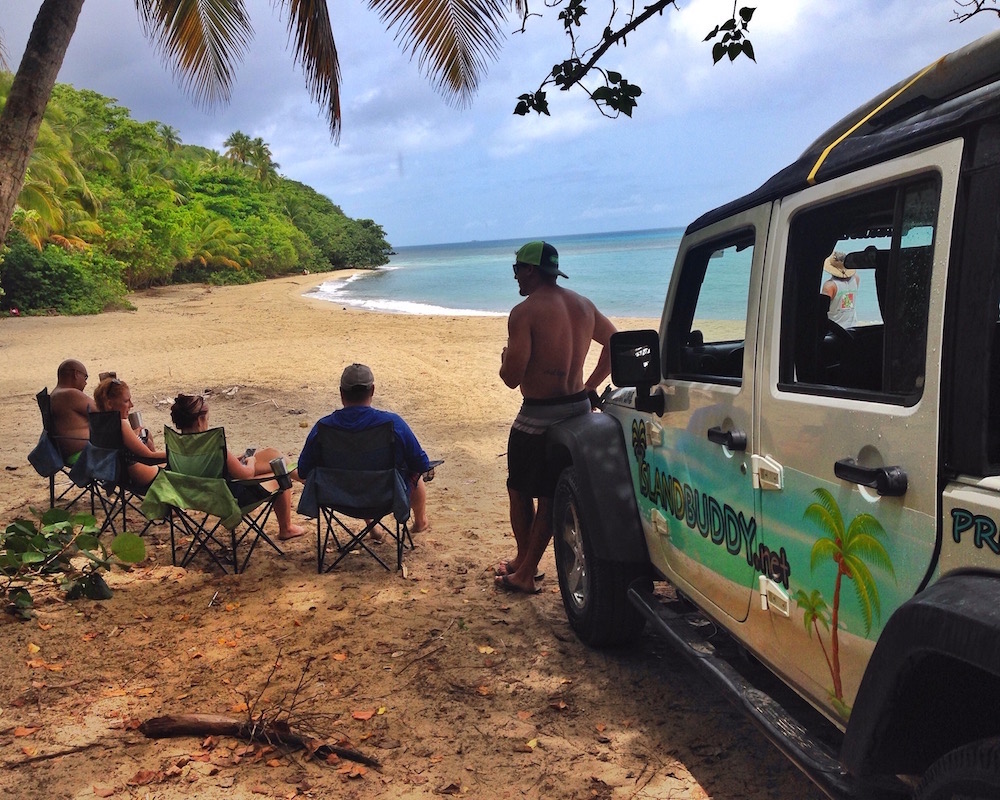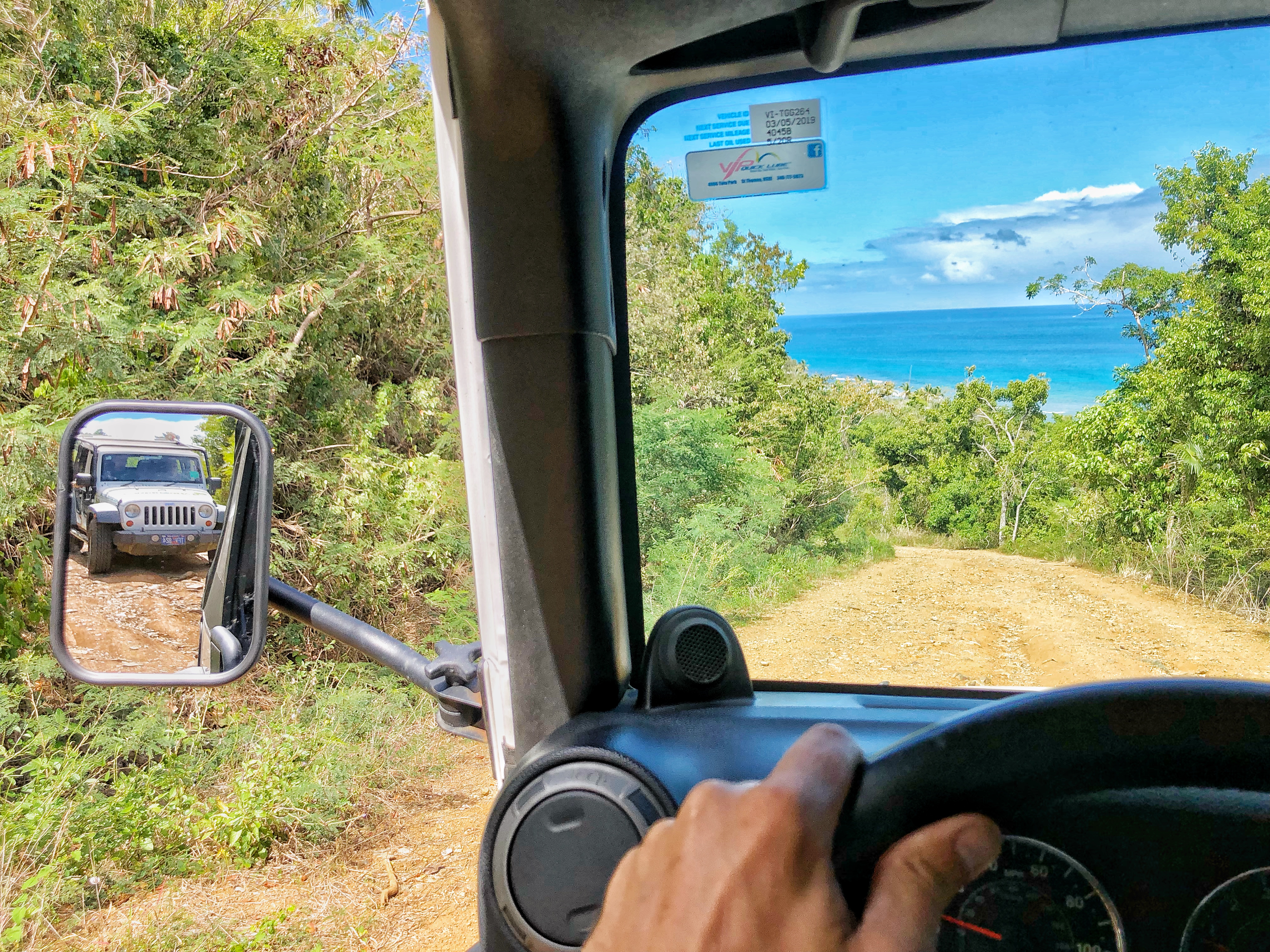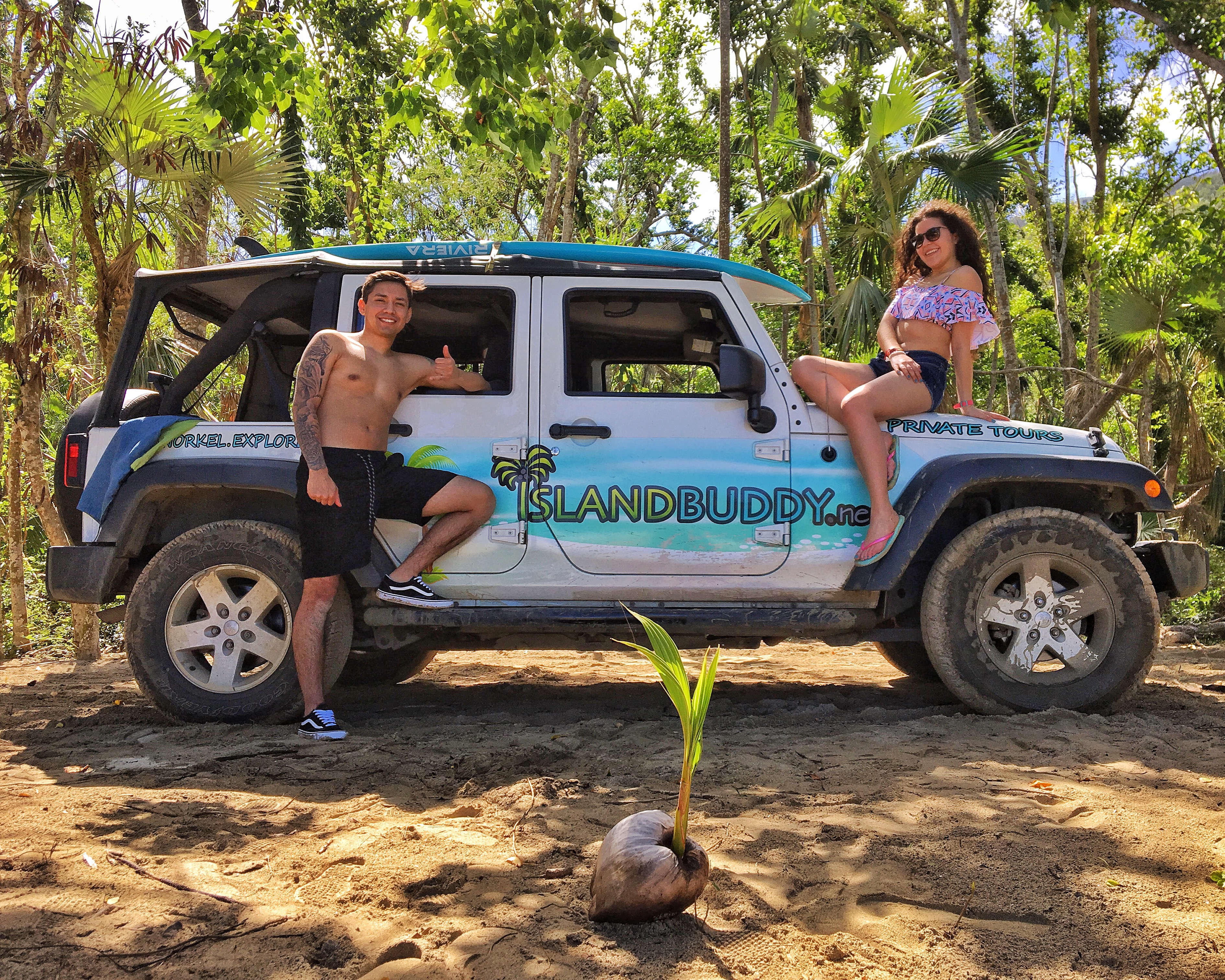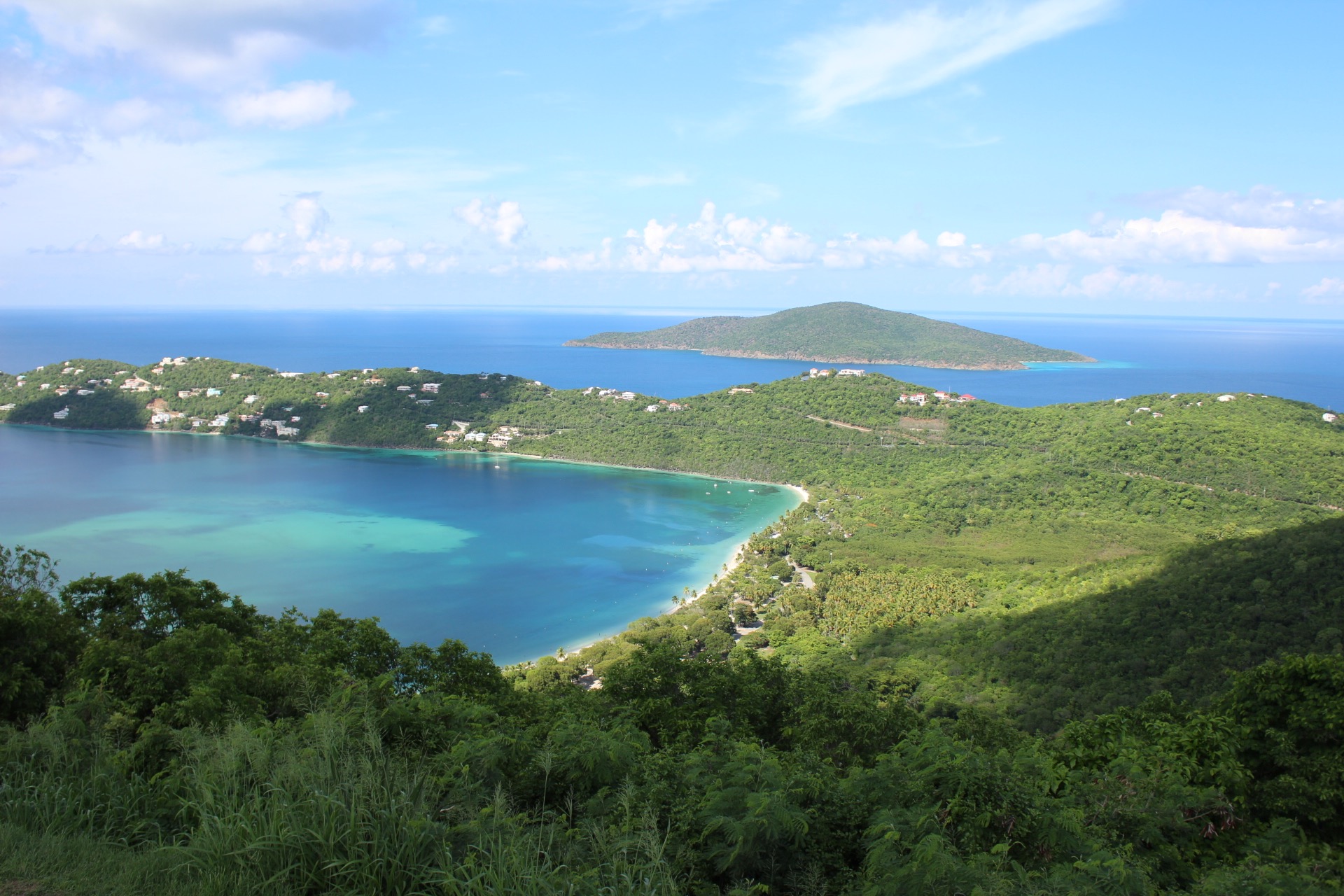 ST. THOMAS
Day $350/ jeep
(5-7 hours)
2 Jeeps - 4 Persons in each
*Add a third row seat to either jeep to accomodate 2 additional small persons. Limited leg room. $100
Pickup at any hotel, cruise ship or villa on St Thomas at any time in the morning.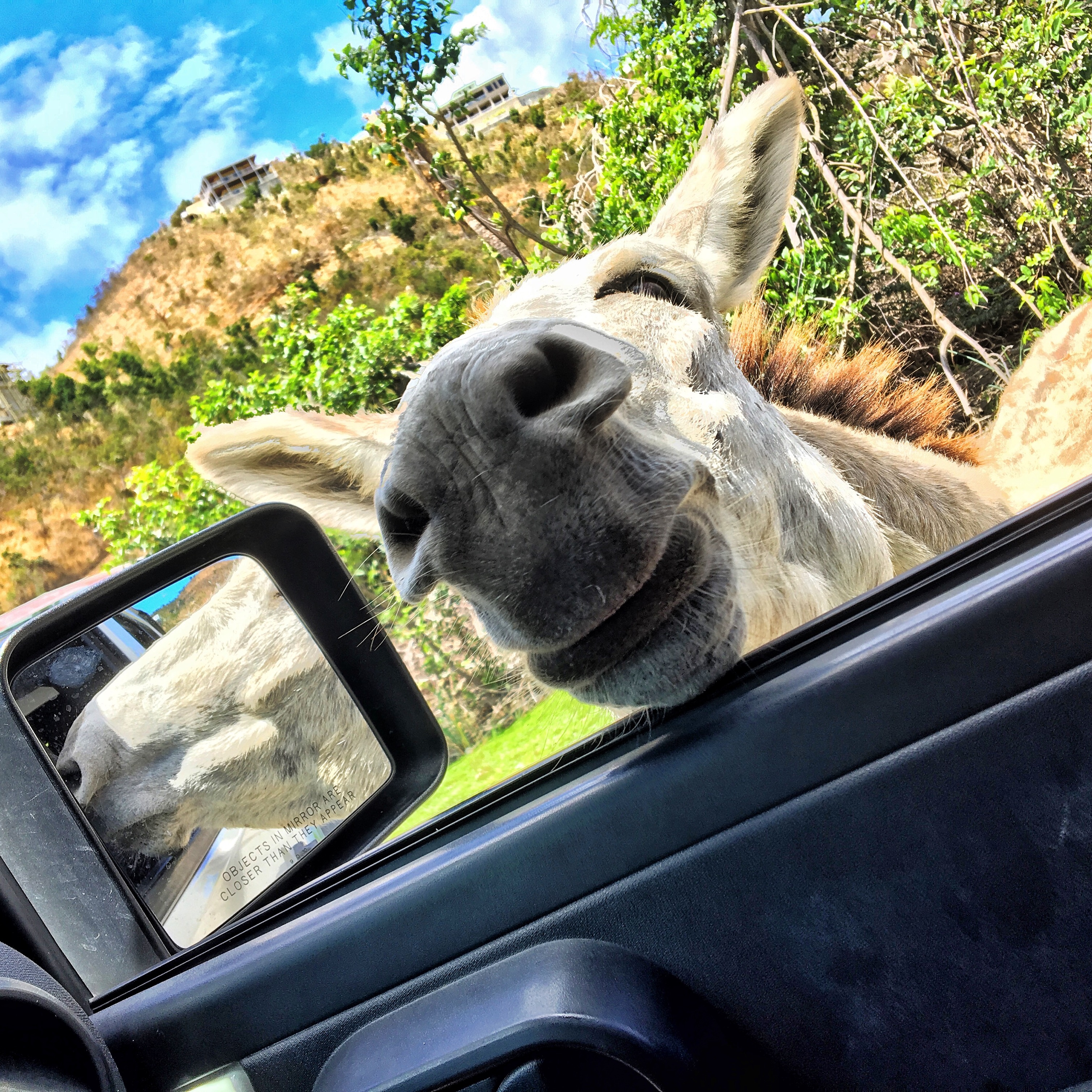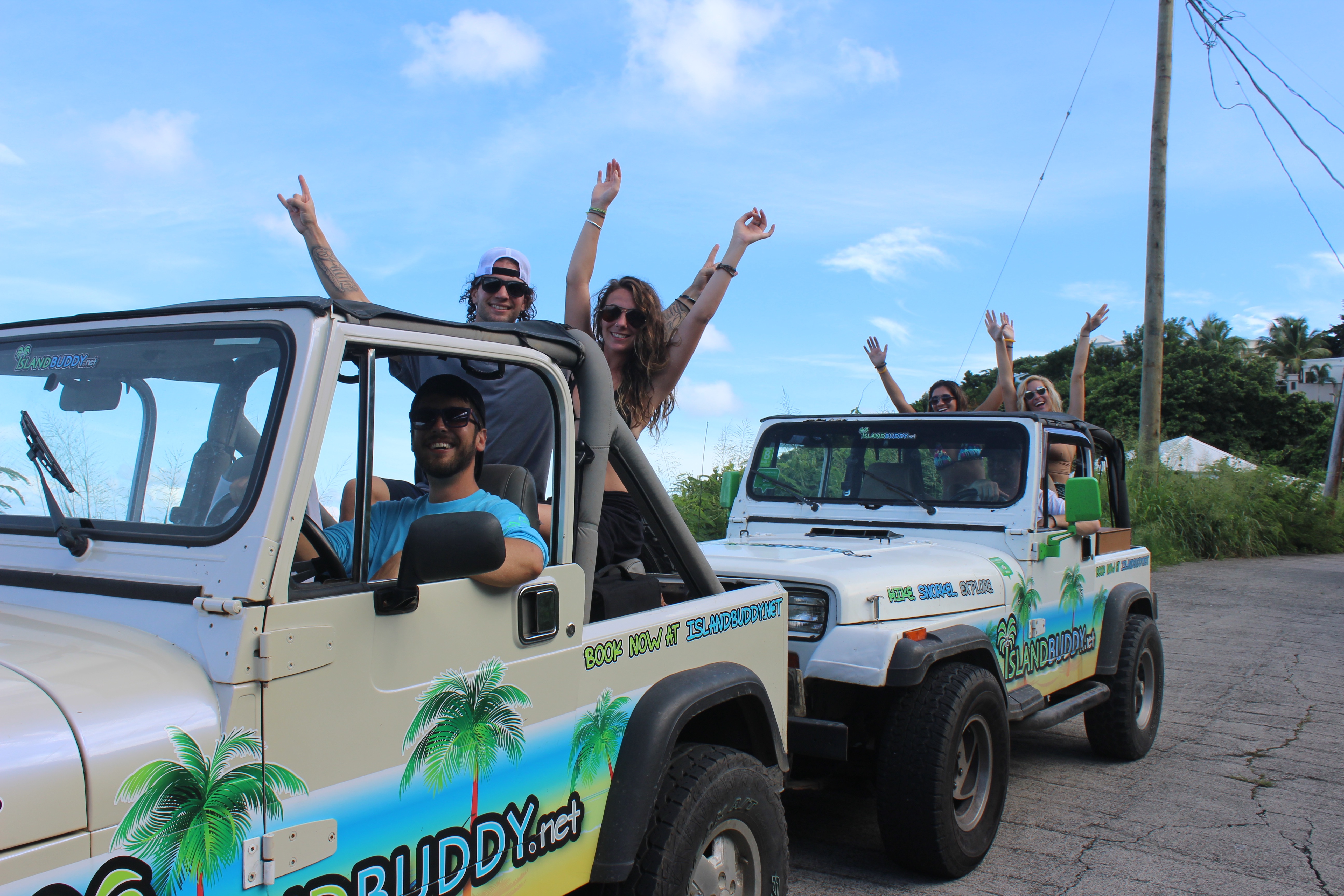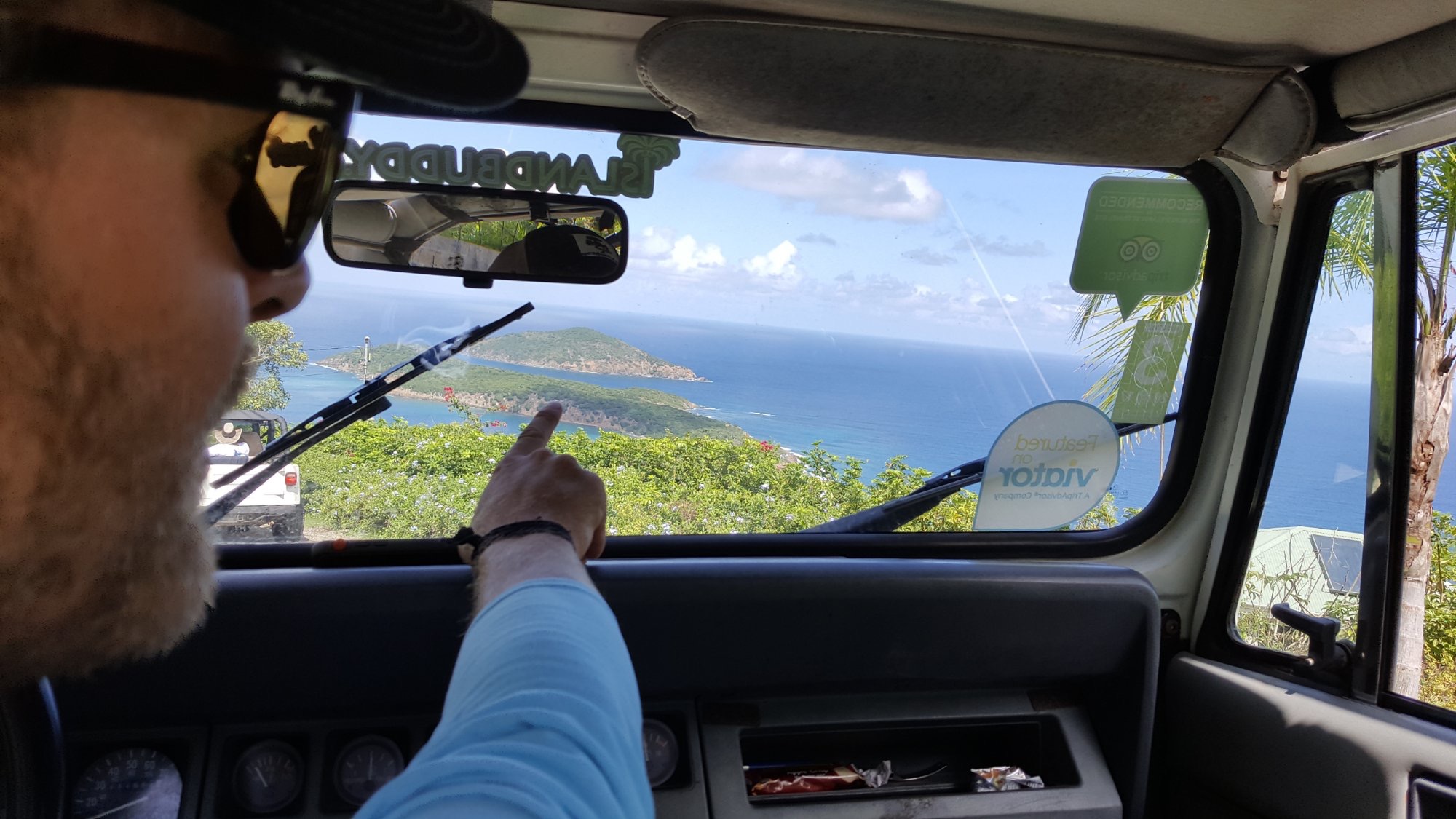 ST. JOHN
Day $300/ Jeep
(5-7 hours)
1 Jeep - 4 Persons
Pickup at Cruz Bay ferry dock or any St John hotel or villa any time in the morning after 9 am.
WHAT'S INCLUDED
Guide/Driver
Snorkel Gear & Fins
Beach Chairs, Blanket, Bluetooth Speaker & Accessories
Cooler with Bottled Water
Rum Punch
THINGS TO BRING
Beach towel &  bathing suit
Hat, sunglasses & sun protection
Gratuity for your professional guide
A great attitude and a thirst for adventure!
The maps below show a rough outline of our itinerary. Changes can be made upon request.
*For parties larger than 8, please contact us!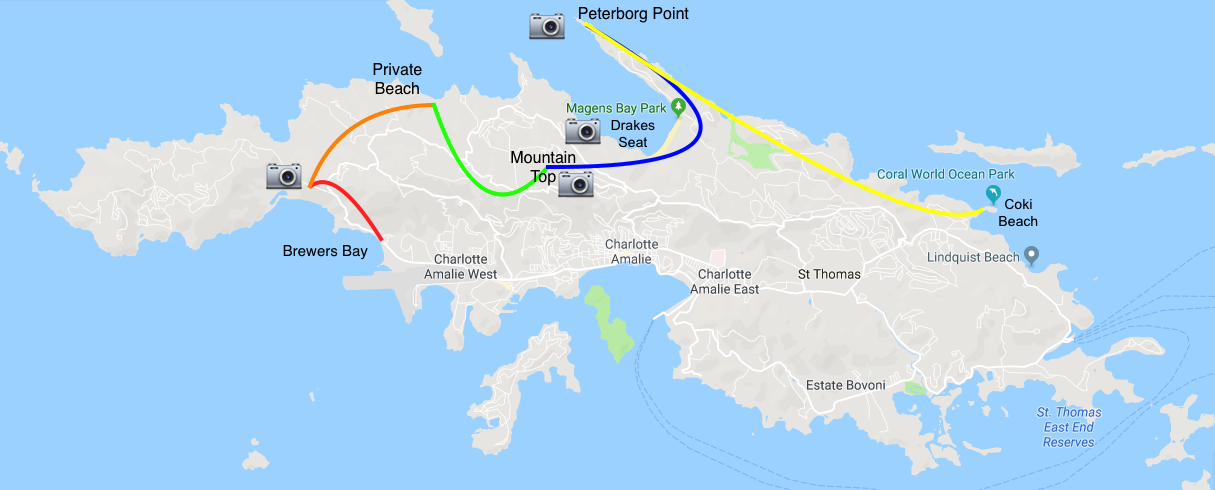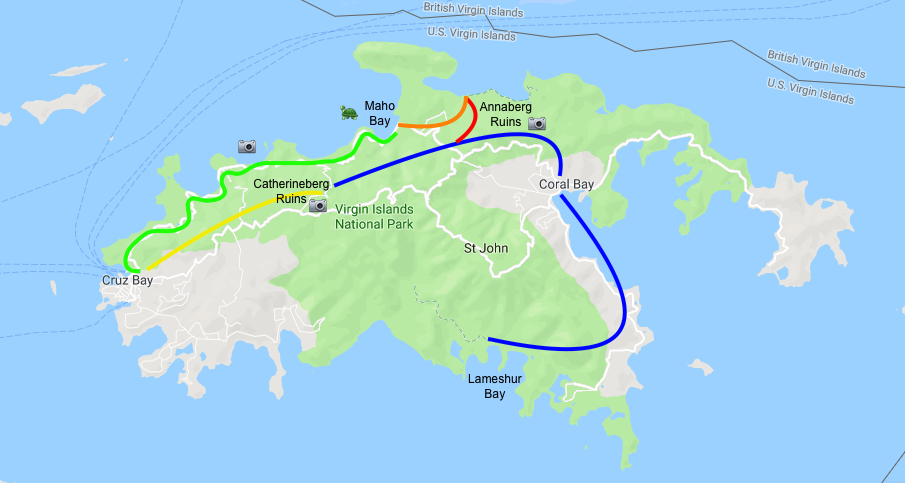 CRUISE SHIP PASSENGERS PICK UP LOCATION
If you are coming in on a cruise ship, we have set meeting areas for both ports. Please check which dock you are scheduled to arrive on.
WICO/ HAVENSIGHT DOCK
Subway Restaurant parking lot located across the main road from WICO dock.

CROWN BAY DOCK
The Jewel House is located in the Orange Building "H". Next to the taxi loading zone before the main parking lot.